SERENDIPITY
In these pages you'll find various gems of wisdom and other short bits of inspiration in various forms.  Check it out.  Maybe you'll even want to make it a daily habit.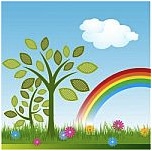 THIS IS YOUR LIFE – Video (7:11)
Rev. Dore` Patlian
A short and powerful lesson on living your own life any way you like . . .
GRATITUDE – Video (6:09)
Brother David Steindl-Rast
Your "attitude of gratitude" will direct your focus to all the good in your life. Nobody can feel grateful and upset, angry, or fearful at the same time. It also says to the Universe . . .
THE TOP TEN THINGS DEAD PEOPLE WANT YOU TO KNOW – Video (5:44)
Mike Dooley
Mike Dooley talks about his new book, The Top Ten Things Dead People Want You To Know. This book explores our most pressing and profound questions . . .
WHAT IS COURAGE – Video (3:26)
Dr. Hugh Terrell
Sometimes we need a reminder that all it takes is a little courage to get through the challenging times . . .
I AM REMINDED – Video (5:00)
Bob Teesdale
Musician, Singer, Songwriter Bob Teesdale was formerly music director at Centers for Spiritual Living, Nashville. A popular performer at many New Thought churches, this video is an outstanding sample of his work . . .